BERKSHIRE MINI MAESTROS
Mini Maestros: Nurture a love of music right from the start!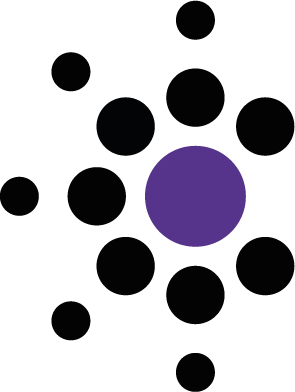 You are never too young to develop a love of music, and singing with babies and young children is a natural part of human life that happens in every culture across the world. Singing with your little ones strengthens your bond with them – you are directly helping them to develop positive relationships when you are bouncing, tickling, swinging, cuddling and laughing together. Plus you are encouraging listening and sound making that lead to the development of their speech and communication. Mini Maestros classes help to nurture this learning, and give you the skills to keep this going at home.
AGE GROUPS
The journey through Mini Maestros
Baby Beats

0 - 18 MONTHS

Tickles, peekaboo, bumps and swings – lots of fun songs and moving to music together provides the perfect introduction for our youngest musicians with their parents/carer.

Family Beats

18 MONTHS - 3 YEARS

Explore real percussion instruments, dance to the beat and sing along with our lively class for toddlers and their parents/carer.

Pre School

3 - 4 YEARS

Your little one's motor skills, language, coordination and more can be developed through playing instruments, dancing and singing together with their parents/carer.

Reception

4 - 5 YEARS

Our first class without a parent/carer allows children to develop confidence and independence within a familiar setting, and to grow their creativity.

Year 1

5 - 6 YEARS

Performing, composing, singing and playing instruments are all part of this class which encourages budding musicianship skills.

Year 2

6 - 7 YEARS

Our oldest group will hone their musicianship skills, learning rhythm notation, playing tuned percussion and preparing to move on to learn their choice of musical instrument.
CLASSES
Find a Mini Maestros class in your area
Group
Ability / Age
Location
Day & Time
Group

Mini Maestros Preschool Reading Music Centre

Location

Reading Music Centre

Day & Time

Thursdays 4.00pm - 4.30pm

Group

Mini Maestros Reception & Year 1 Reading Music Centre

Location

Reading Music Centre

Day & Time

Thursdays 4.40pm - 5.20pm

Group

Mini Maestros Family Beats Reading Music Centre

Ability / Age

18 months to 3 years

Location

Reading Music Centre

Day & Time

Fridays 9.30am - 10.15am

Group

Mini Maestros Family Beats Reading Music Centre

Ability / Age

18 months to 3 years

Location

Reading Music Centre

Day & Time

Fridays 10.25am-11.10am

Group

Mini Maestros Baby Beats Reading Music Centre

Ability / Age

0 to 18 months

Location

Reading Music Centre

Day & Time

Fridays 11.20am-12.05pm

Group

Mini Maestros Preschool Reading Music Centre

Location

Reading Music Centre

Day & Time

Saturdays 9.45am-10.15am

Group

Mini Maestros Preschool Newbury Music Centre

Location

Newbury Music Centre

Day & Time

Saturdays 10.05am-10.35am

Group

Mini Maestros Reception & Preschool Bracknell Music Centre

Location

Bracknell Music Centre

Day & Time

Saturdays 8.55am-9.25am

Group

Mini Maestros Reception Newbury Music Centre

Location

Newbury Music Centre

Day & Time

Saturdays 9.30am-10.00am

Group

Mini Maestros Reception Reading Music Centre

Location

Reading Music Centre

Day & Time

Saturdays 10.20am - 10.50am

Group

Mini Maestros Year 1 Reading Music Centre

Location

Reading Music Centre

Day & Time

Saturdays 9.00am - 9.40am

Group

Mini Maestros Year 1 Bracknell Music Centre

Location

Bracknell Music Centre

Day & Time

Saturdays 10.05am - 10.45am

Group

Mini Maestros Year 1 Newbury Music Centre

Location

Newbury Music Centre

Day & Time

Saturdays 10.40am - 11.20am

Group

Mini Maestros Year 2 Newbury Music Centre

Location

Newbury Music Centre

Day & Time

Saturdays 10.40am - 11.20am

Group

Mini Maestros Year 2 Bracknell Music Centre

Location

Bracknell Music Centre

Day & Time

Saturdays 10.50am - 11.30am

Group

Mini Maestros Year 2 Reading Music Centre

Location

Reading Music Centre

Day & Time

Saturdays 10.55am - 11.35am
Enquire
Get in touch for more information
If you would like to know more about our classes but aren't ready to sign up yet, simply fill in the form and we will be in touch to discuss the best options for you