Rona Topaz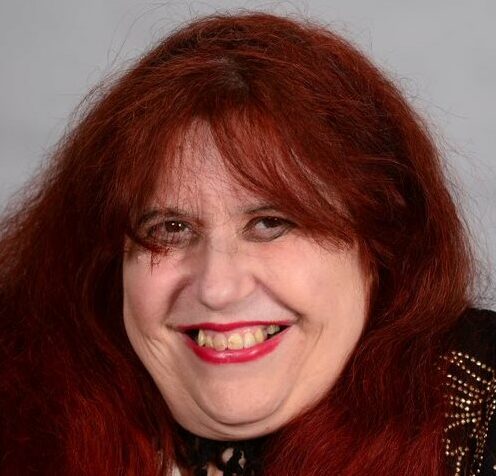 Rona Topaz is a singer, songwriter, actor and choir leader. She has a degree in Contemporary Music from Five Towns College, New York, and additional qualifications in workshop facilitation from City of London University and Sound it Out Community Music.
In addition to Berkshire Music Trust, Rona currently leads a dementia choir for Mindful Music, and a well-being choir for people with mental health issues for Oakleaf, both in Guildford.
She is also a freelance professional singer and has supported artists including Billy Bragg and John Cooper Clarke.
As an actor, she has appeared in films starring people ranging from Peter O'Toole to Ant and Dec. She is also a private singing tutor and active campaigner, especially on disability and human rights abuses.